Services
Check out the Equine Services I offer.
Classical Dressage, Working Equitation, or Liberty lessons
50 minutes of private instruction
Private instruction for Dressage, WE obstacle work, basic ground work and manners, and liberty fundamentals. Focus is on obtaining a horse that is light and in self carriage while maintaining activity and impulsion from behind. Whether you're planning on just riding the trails or entering the show ring, learn how to get your horse supple and responsive to your aids, working off his hind-end, and soft in his front-end so he is suitable for many types of disciplines. The types of gymnastic exercises and riding I teach will make your horse strong and able to use his body correctly which leads to a long and healthy life.
If you don't have your own arena I have a couple of haul in options at arenas in Brush Prairie and Battle Ground, WA. Haul-in fees are $10.
Individual lessons done at your barn need to be within 20 miles of Battle Ground, WA. Farther distances require a minimum number of riders. Contact me for more details.
Read about my Training and Instruction Philosophy/Methods
Training & Instruction Methods
Liberty or Working Equitation Clinics
Small groups up to 6 max.
Liberty or WE clinics for a minimum of 3 people and maximum of 6 people for 2.5 hours.
Learn the basics of Liberty training. Learn how to teach your horse to come, partner-up with you, smile, stand on a pedestal, follow a target over obstacles, pick up an object, and beginning the bow. Successful Liberty training starts with in-hand and close up work on a line. I cover getting obedience in-hand, being able to move your horses' body parts easily, keeping their focus on you, and how to start the basic tricks.
It is helpful to have a round pen to work in but an enclosed arena will also work. Plan on having a rope halter, two lead ropes, a bandanna (or square piece of cloth), lots of small treats (cut up carrots or little bits of horse cookies) and pockets (or fanny pack) to keep them in. I will bring the pedestal and other tools/equipment that we can all use.
For WE clinics, I will bring a variety of common obstacles to work on and instruct on how the obstacles are done for maximum points in the Ease Of Handling round.
If travel distance is more than 35 miles one way a travel fee may apply.
Horse Training
Personalized Horse Training
$800/month
Horse training is done at my facility where your horse is worked 4-6 days a week. This is a good option for horses that need to be started, are young, or need more outdoor time in a herd setting. The training horse is fully integrated with my herd, access to pasture during the day and stall/large paddock at night. Quality hay (orchard, alfalfa, oat and local grass), grain and vitamins are fed. I can only do one horse a month in this situation. Cost: $800/month
$300 – $550/month
Horse training done at a local boarding barn. I would ride/train your horse out of a quality boarding barn in the local Battle Ground Area. You would be responsible for board. This is a good situation for horses that are already broke but need tune-ups or more advanced training. This situation allows you to come out and ride when you want to or even add lessons to the training package. Cost: 10 training rides/month @ $300; 20 training rides/month @ $550. Lessons would be a separate cost.
Show Support & Coaching
Get Your Winning Game On
$30/ class
Do you need some help and support at a show? It's always nerve-wracking being at a show but it helps when you have someone experienced with the showing routine and familiar with you and your horse to help guide you. I offer coaching before your class, watch and photograph/film you during your class, and review your performance after the class.
Equine Consultation
By phone or In-person
$25 – $45/session
Are you a first time horse owner? Need some basics in horse care, management, equipment use, or facilities set up? I can help guide you through the process of owning and keeping your horse healthy. I can even help you select the right horse based on your experience level.
Consultation can be done over the phone for $25/hr. Payment would need to be made via PayPal prior to the first call.
In person consultation costs start at $35/hr within 20 miles of Battle Ground to $45/hr up to 40 miles from Battle Ground.
For any inquiries or special requests, contact me!
…if you're looking for a truly quality horse trainer, who produces happy, healthy, well adjusted, thoughtful, educated, confident, obedient, friendly, reliable, highly rideable and handleable horses, look no further, 
Adrienne Ray
 is your gal! One of the things I love most about Adrienne as a trainer is that she's always learning too! Both from peers, and the horses themselves. And, she absolutely adores horses. That might sound so simple and obvious, but I assure you, there are plenty of "trainer's" out there who couldn't care less about the horses themselves. The great trainer's seem to love horses above all else, and it's that passion that drives them to learn better and do better for each and every horse. Adrienne is one of those trainer's… One of the great ones.
Adrianne Buschling, Rooted in Love, Equine & Canine Bodywork @bodyworkbyab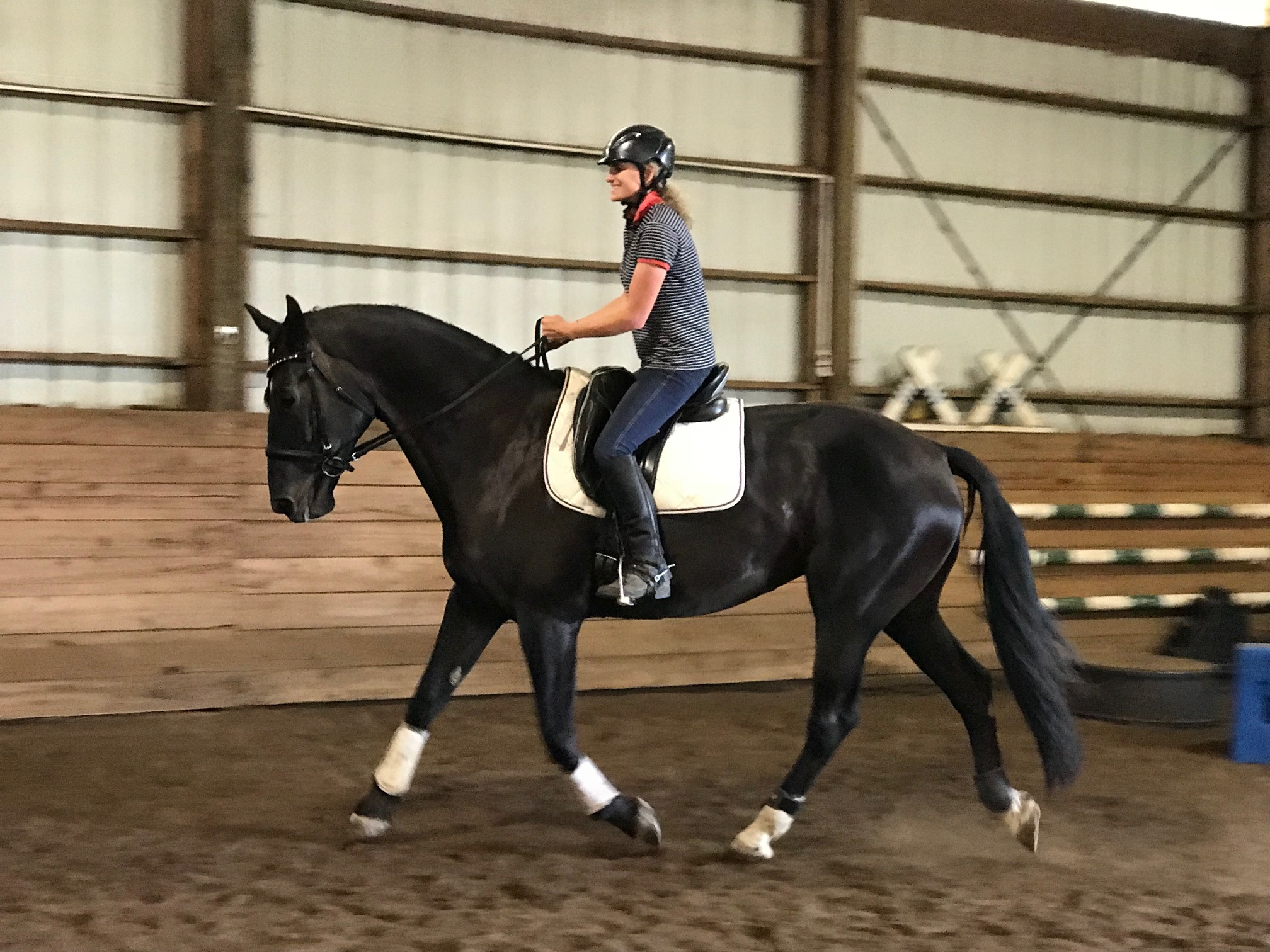 Adrienne is an excellent teacher. She communicates clearly to ensure the students understand the exercises, visualization and feel that is being asked for. She is very encouraging and supportive of both horse and human.
Katie Atwell, New Lark Stable