About Me
Are you looking to improve your riding skills and your horse's performance for a variety of disciplines?
I can help!
I'm Adrienne, and I can help!
There are many equine disciplines out there and as many ways to train toward them…but I think we can all say, regardless of discipline, what makes a horse a pleasure to ride is one that is obedient, soft, supple and understands giving to pressure. This seems simple enough but I have seen many horses that don't understand a rider's aids and fight against those aids from lack of real understanding. It is our job as riders and horse owners to help the horse understand and to teach ourselves how to better communicate with the horse so it does understand.
When I work with a horse or horse and rider pair, I work at helping the horse and rider understand how to communicate. Understanding and clear communication is obtained through a methodical approach to training or riding that consists of small, simple steps that build in complexity over time, and where the horse is rewarded for his efforts with positive reinforcement, praise, and release of pressure.
Would you like a nice trail horse that's safe and listens to you? Are you interested in riding and showing Dressage or Working Equitation? Do you want to know the fundamentals of liberty training to enhance the bond between you and your horse? Do you need help with ground work to improve your horses balance, movement, and obedience?
Basic instruction for good, balanced and clear riding
Dressage instruction – Intro through 3rd level
Working Equitation (WE) fundamentals and obstacle work
Foundation training for young horses
Refresher training for older horses
Support and coaching for dressage and WE shows
Liberty training, in-hand work, ground work training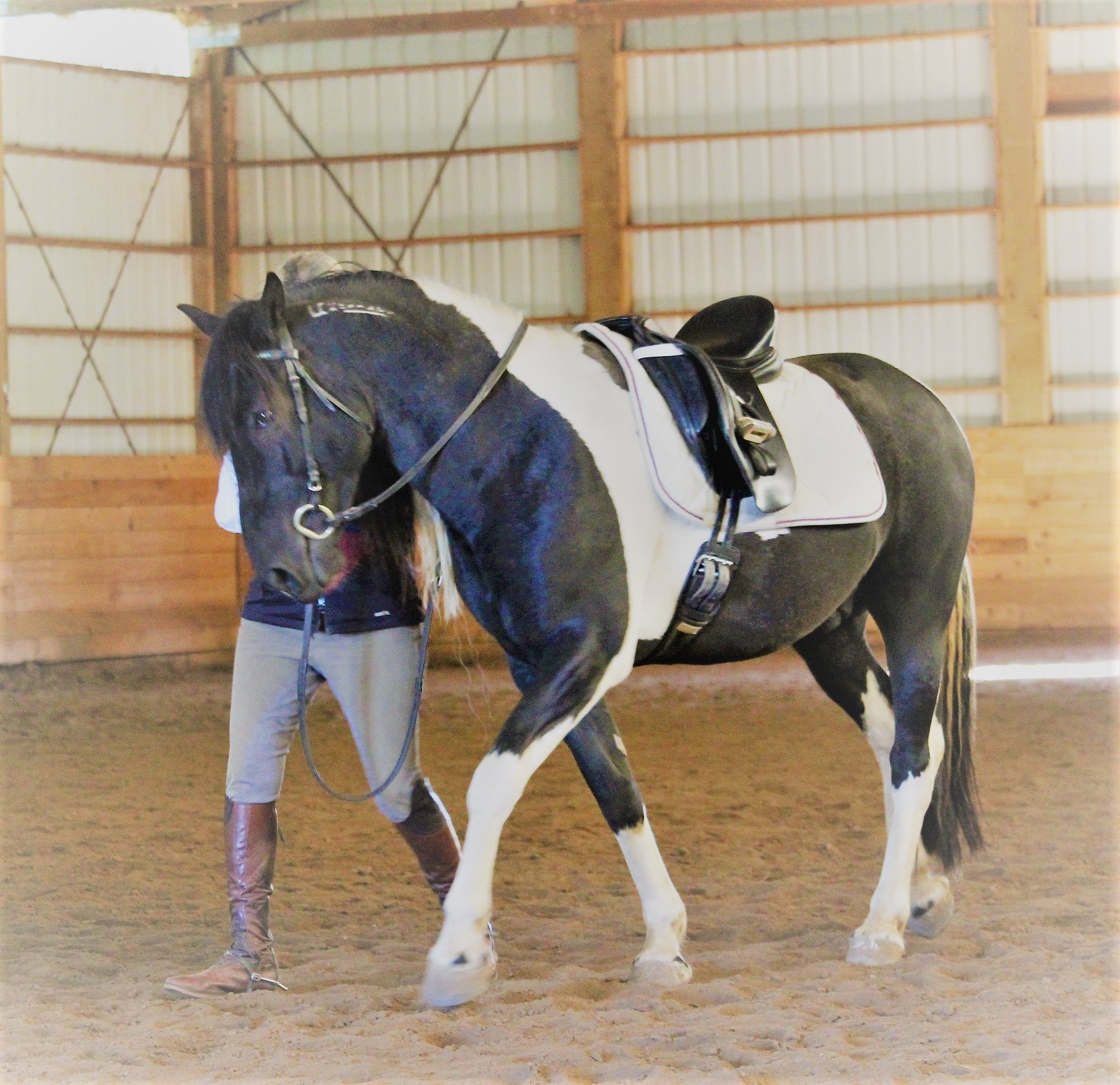 "The essential joy of being with horses is that it brings us in contact with the rare elements of grace, beauty, spirit and freedom."
~ Sharon Ralls Lemon
"To understand the soul of a horse is the closest human beings can come to knowing perfection."
~ Author Unknown