Resources
Some of my recommended resources and advice to help guide your journey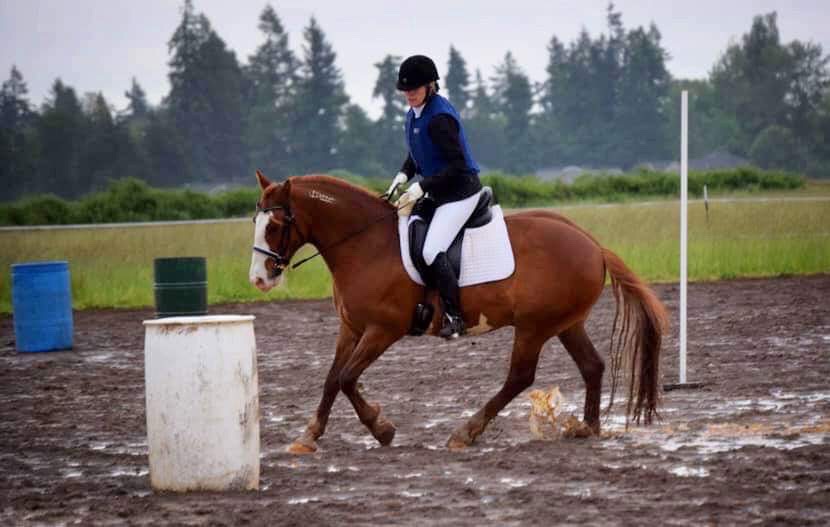 There are many methods to becoming an excellent horseperson. Other than the obvious of taking lessons and spending time in the saddle, there are books to ponder, videos to watch, props and exercises off-horse, observing horses in their natural environment, self-reflection and visualization techniques, lunge line or bareback lessons, and riding in different environments.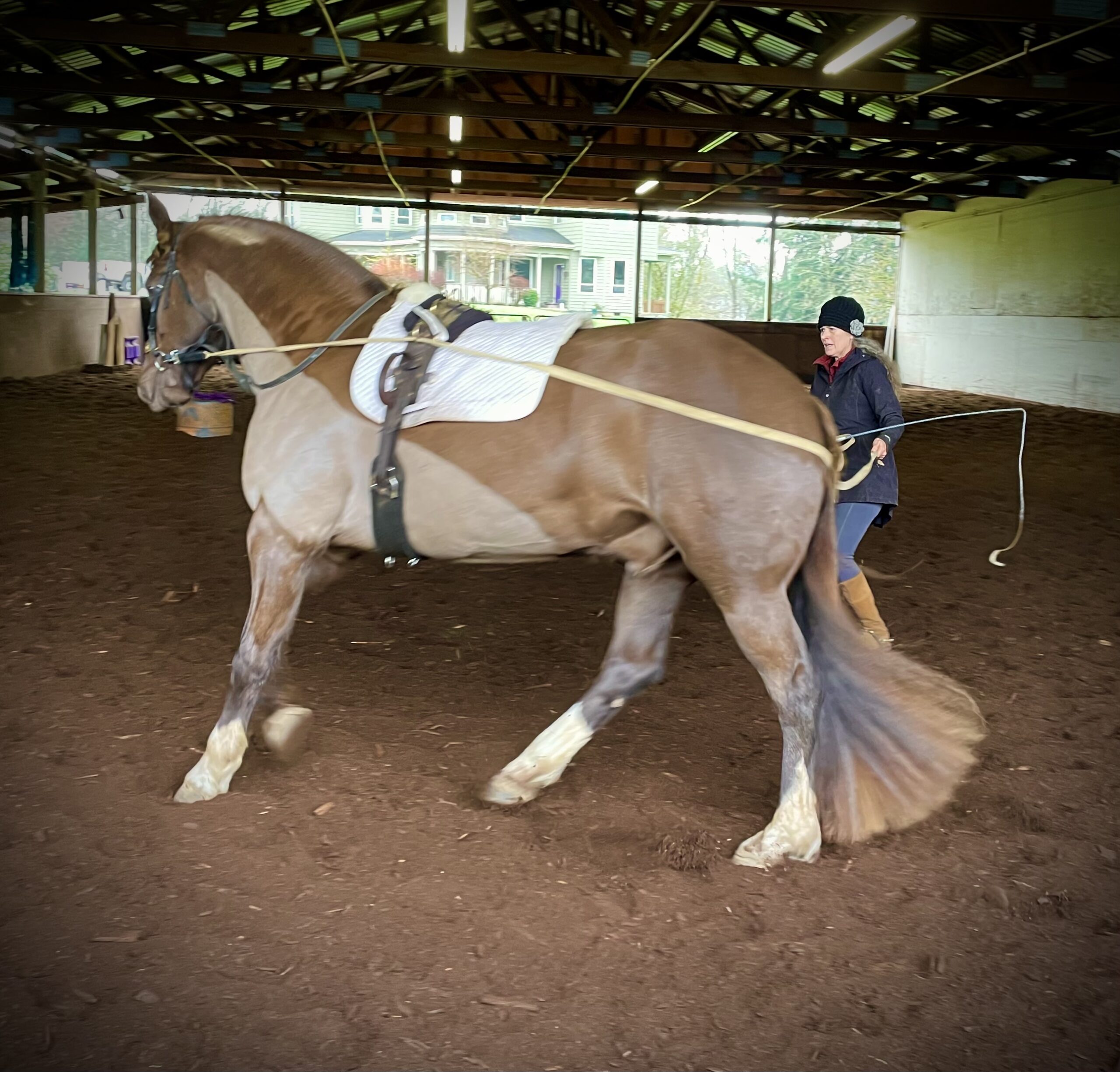 Off The Top Of My Head…
Books
Physical Props
Videos
Observation
Meaningful conversation with experienced Horsepeople
Attending clinics as a rider or auditor
Trail rides, different arena venues, schooling shows
"The pleasure we derive from journeys is perhaps dependent more on the mindset with which we travel than on the destination we travel to." 
~ Alain de Botton
Read Books! I think it can't be said enough times – to really understand the details of riding, we need to read from the old (and sometimes modern) masters within our disciplines of interest and even from other disciplines. Look for the similarities and find what resonates with your own values or riding goals.
Lessons, lessons, and more lessons is the basic foundation that supports our riding goals. You can experiment and self-teach to some extent (especially as you become more proficient), but we all need "eyes on the ground" no matter how advanced we are.
Clinics! Try to ride in a couple clinics a year and find some to just go and audit. Watch the other riders (when you're not riding) and try to notice how the clinicians help riders and horses make improvements. Ask yourself why did things get better (or worse).
Enter a schooling show or equine event (if safe to do so). Sometimes working under a bit of pressure (show stress) or in a timed situation will show us our weaknesses or holes in our learning. Go into these events with a sense of humor, enjoy yourself, and do your best to find something to take away from the experience that is positive. Remember, we have all shed tears at these kinds of things. Learn from it.
Watch Videos! Watch some of the top riders in your discipline of interest then watch some amateur rider videos. Train your eye to observe the subtle differences in rider body mechanics and how it relates to how the horse goes. Look at the physical development of the horses, the way they move, their obedience and promptness, their level of comfort and happiness, tension and stress, and notice differences and how those relate to how they are being ridden.
Learn from online courses. There are a large number of great online instructors and courses out there. Find one that may be helpful for your goals and commit to the program.
Spend time in the saddle. If you have the opportunity to ride outside of lesson times, this is a great way to practice what you've been learning. If you are even more fortunate to be able to ride a horse out on the trail (safely), that saddle time will be invaluable. The hours spent in the saddle (as well as hours spent interacting with horses) helps our journey. Remember, to be considered a master at something, it requires over 10,000 hours of quality time. If you rode 10 hours/week every week of the year, you'd have 520 hours of riding per year. It would take you almost 20 years to make it to 10,000 hours. Of course being a "master" at horsemanship isn't everyone's goal, but I'm sure we all want to have a modicum of success so know it takes some dedication!
Ask questions, listen lots, have meaningful conversation! Many talented horse people are happy to answer a question or two or spend a little time explaining a concept when asked at an appropriate time. Keep in mind these folks are generously offering you their hard-earned knowledge for free (if outside a lesson or clinic environment) so a cup of coffee, a lunch treat, or some other kindness goes a long way.
Listed below are some of my favorite websites, Facebook pages, riding environments, other trainers, and online courses. Be sure to check back as this list is sure to grow!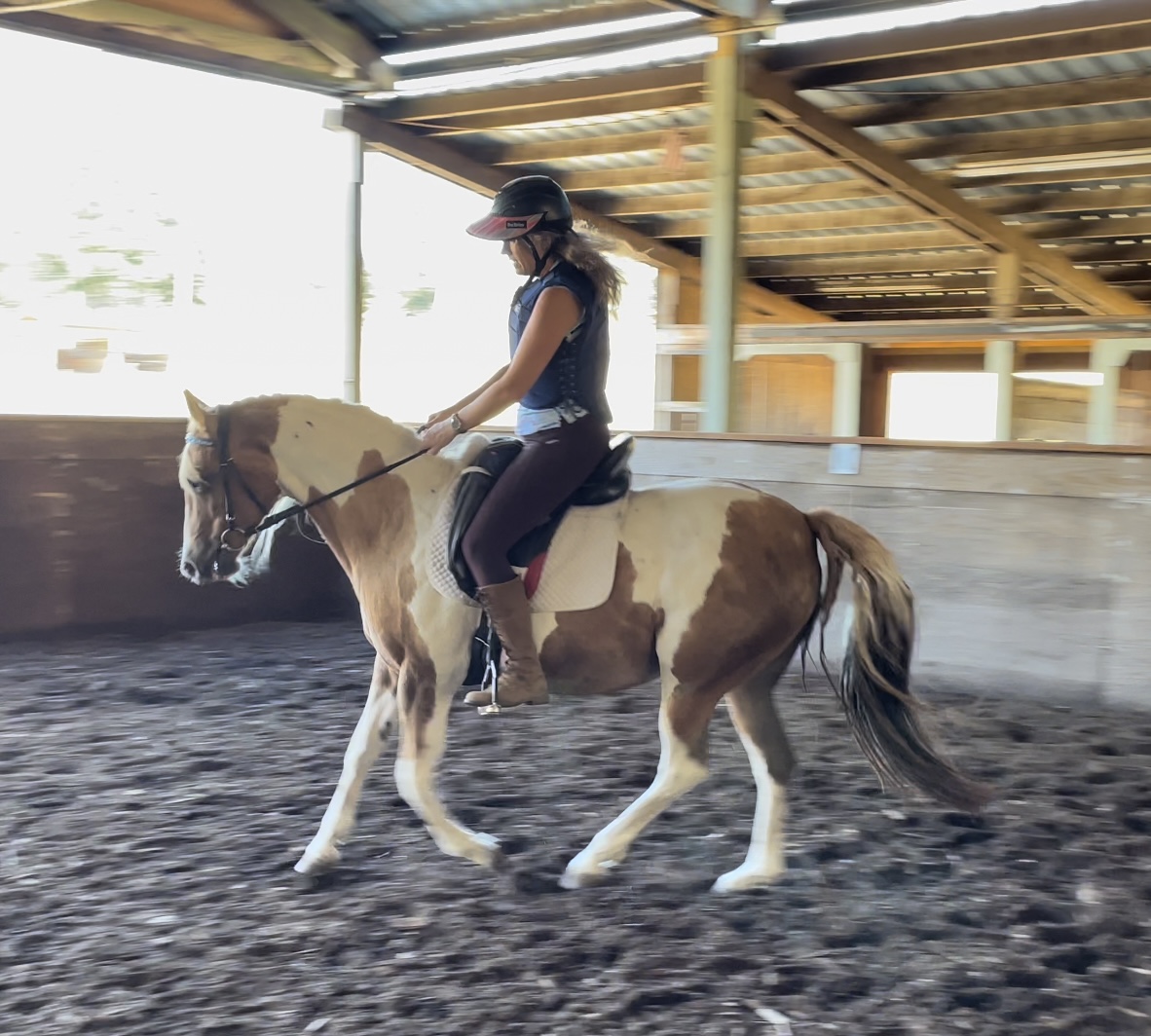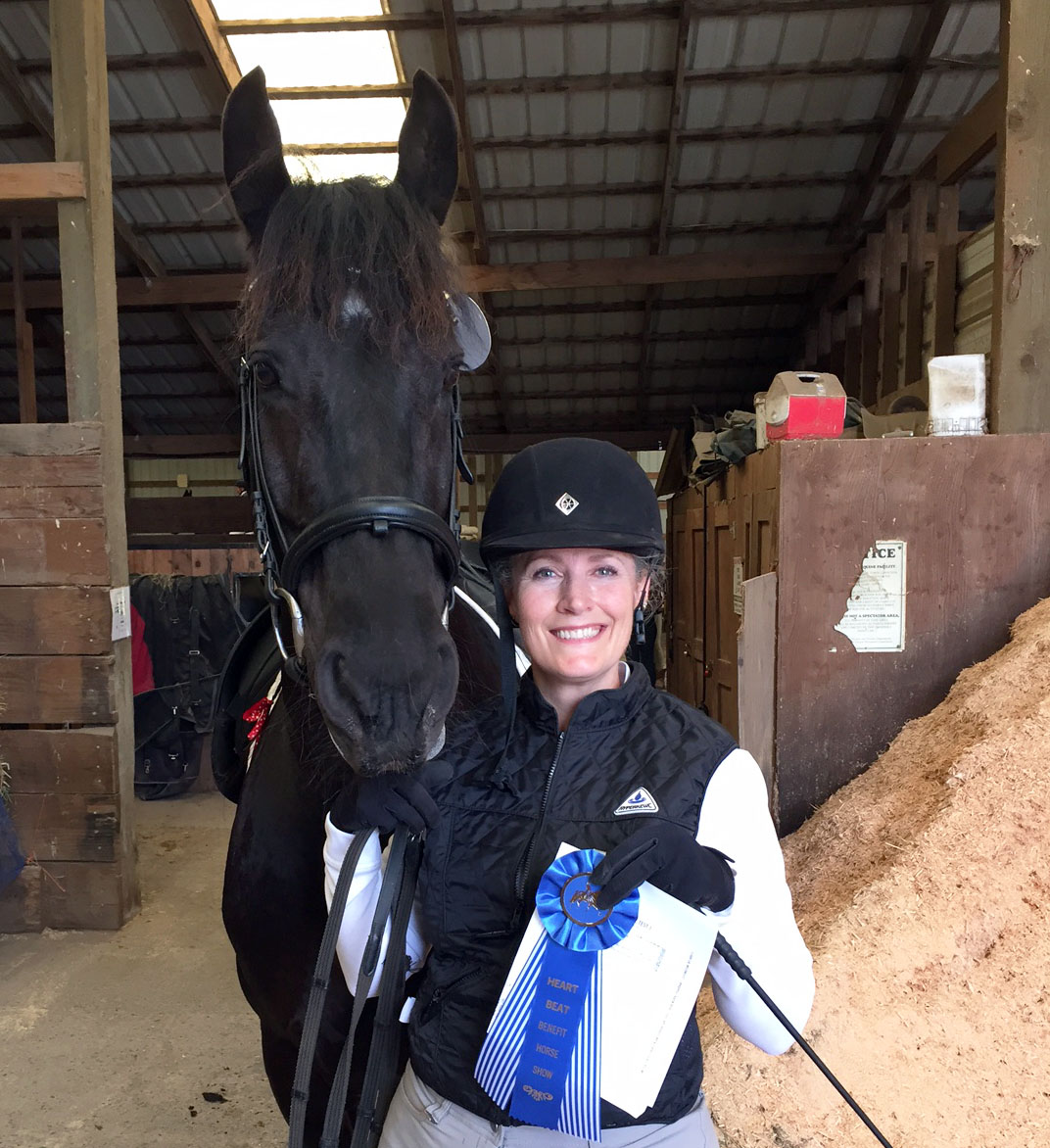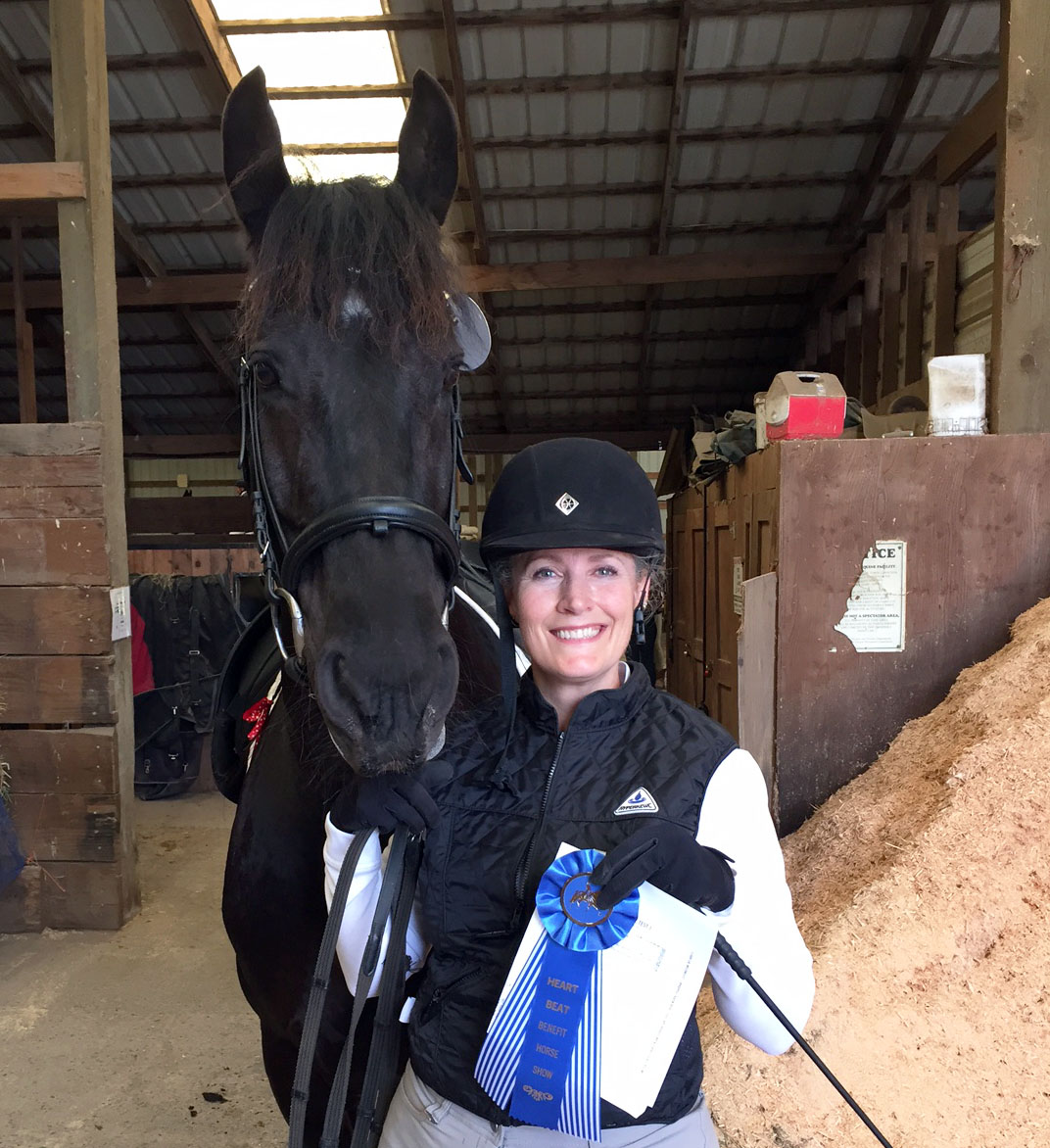 To see my recommended list of books to read, click on the button below. There are many other great books that are not on this list so I'll list author names below book photos.
A considerable amount of my learning was in the style of Legerete and I very much believe in this methodology of educating a horse. To learn more about it from the innovator himself, check out the website.
This is one of my absolute favorite FB pages! So much to learn here and so many photos to train the eye!
Such a fantastic place to give your horse trail and trail obstacle experience! Owner Rebecca Heron is a phenomenal horsewoman who will give a guided tour of her 80 acres of trail obstacles as well as personalized lessons for practical and safe outdoor riding.
Carson James provides practical training solutions for everyday issues. He has an online course with hundreds of short videos with follow up quizzes and assessments. It's a great, at-home learning opportunity. He also has a FB page for community comments, help, and advice as well as books and podcasts as additional learning tools.
Any books by these authors are sure to provide valuable knowledge. I apologize for not listing others that are equally as good as I have not read ALL the books out there (but oh what an accomplishment if I could!). I'm sure I'll be adding to this list as time goes on!
Ray Hunt
Tom Dorrance
Syliva Loch
John Lyons
Mark Rashid
"I live in a house, but my home is in the stable." 
~ Anonymous